Participant Information & Application Form
For the 32nd consecutive year the Wells Chamber of Commerce will be sponsoring the Wells Christmas Parade. Participating in the Wells Christmas Parade is FREE and you may apply to participate using the form below. The Parade will take place on Sunday, December 10, 2017 starting at 2:00 pm proceeding from the Wells Plaza Parking Lot to the Wells Junior High School. The theme this year is "A Christmas Wish."  Your presentation or float should be themed accordingly.  The support in the past for this event has been community wide including the volunteers who put it on, residents and visitors alike and, of course, the participants.
In order to keep the tradition on going, we are asking for your participation in this project. We invite each and every member of the Southern Maine community to be a part of the Parade by participating in this event.
As a participant, you will be listed on the web site www.WellsChristmasParade.com. Participating in the event is fun and does not cost anything.  But, you better get a move on, and contact the Wells Chamber Of Commerce as soon as possible since the applications are starting to come in.
If you are interested in taking part in the parade and increase your business exposure throughout the community, contact the Wells Chamber of Commerce Office at 207-646-2451.  You may download and printout the necessary forms from this web site.  See download and print out instructions below for a application to participate.
May we count on your support?
~ Participant Application Form  ~
Participant applications are available below to download and print. The participant application form is in PDF format.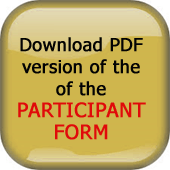 If you would like a printed participant application form mailed to your address by postal mail then call 207-646-2451 or e-mail the Wells Chamber Of Commerce to make that request.
Please make all checks payable to the "Wells Chamber Of Commerce." 
Finally, please mail your completed participant application, along with your check or money order (do not send cash), if you wish to make a donation or are also a parade sponsor, to:
Wells Christmas Parade
Wells Chamber Of Commerce
P.O. Box 356
Wells, ME 04090
Please print or write on the check, the words "CHRISTMAS PARADE PARTICIPANT DONATION OR SPONSOR."
Thank you, for your support,
Wells Chamber Of Commerce