Sponsorship Information & Form
DID YOU KNOW that the expenses for the Parade are over $2,000? We pay $800 for the Gym Dandies; $500 each for the Wells High School and Sanford High School Marching Bands; $100 to rent the Judges Trolley, $200 for the videographer and the DVD and $175 for the cash prizes awarded to the 3 winners. We need your support to continue with this terrific community event!
In order to keep the tradition on going, we are asking for your support in making contributions to this project. We invite each and every member of the Southern Maine community to be a part of the Parade by helping sponsor this event.
As a sponsor, you will be listed on the web site www.WellsChristmasParade.com. You will be able to access the link to this site via the Wells Chamber site. If you are interested in a higher level of donation we will list your name in the local papers and announce your sponsorship as part of the narration during the parade. Do not forget you can sponsor a Band by paying for the cost of a band to participate in the parade, as a band underwriter. View Parade Sponsorship Packages.
If you are interested in taking part in the parade, or would like to become a sponsor for the event and increase your business' exposure throughout the community, contact the Wells Chamber of Commerce Office at 207-646-2451. You may download and printout the necessary forms from this web site. See download and print out instructions below for a sponsorship form.
May we count on your support?
~ Sponsorship Form  ~
Sponsorship forms are available below to download and print. The sponsorship form is in PDF format.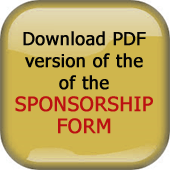 If you would like a printed sponsorship form mailed to your address by postal mail then call 207-646-2451 or e-mail the Wells Chamber Of Commerce to make that request.
Please make all checks payable to the "Wells Chamber Of Commerce." 
Finally, please mail your completed sponsorship forms, along with your check or money order (do not send cash), to:
Wells Christmas Parade
Wells Chamber Of Commerce
P.O. Box 356
Wells, ME 04090
Please print or write on the check, the words "CHRISTMAS PARADE SPONSOR."
Thank you, for your support,
Wells Chamber Of Commerce